We're really excited to launch the Tropyc Curated Registry and kickstart our Airdrop campaign.
First, we want to answer all of your questions on Token Curated Registries and what we're building for cryptocurrency primary markets. We have a continuous AMA going on our Telegram group, feel free to buzz us whenever you feel like.
There are 1,000,000,000 Tropyc "TCR" tokens, and we'll be issuing the first ten million in a continuous Airdrop, as follow:
10 TCR for a Facebook like
10 TCR for a Twitter follow
10 TCR for joining our Telegram group
10 TCR for reviewing a token on Tropyc.
Do not forget to first create an account on tropyc, and associate your social media campaign and ETH address so that we can send the Airdrop accordingly.
Rate cryptocurrencies on Tropyc
You can add reviews for cryptocurrencies and tokenized assets and leave your honest opinion about them on tropyc.
These reviews are opinionated voluntarily and we never pay curators for reviewing assets on tropyc. It is important to give accurate and honest reviews, no shilling, else the value of rating system will lower in value - just like the TCR token.
What constitutes a rate?
All ratings are public and associated with a digital asset. You cannot add anonymous reviews but can create an account under a pseudonym.
A rate is made of
A user name
A opinionated write-up of the asset
A sheet of 5 marks scored out of 10 : team, finance, project, set-up and communication
Add a rating and review
Anyone can add ratings and reviews on tropyc once an account is set up. Users have to follow our review and rating policy.
Tropyc has no tolerance for fake rates and reviews. We will take down any review that looks suspicious, fake or that does not follow our policy.
Until tropyc develops a decentralised token curated registries, every single input is moderated by the tropyc team.
Here's a step-by-step flow:
Register and log in
Go on a digital asset page
Scroll down to the rating section
Click on "Add rate"
In the form that appears, add your review and marks.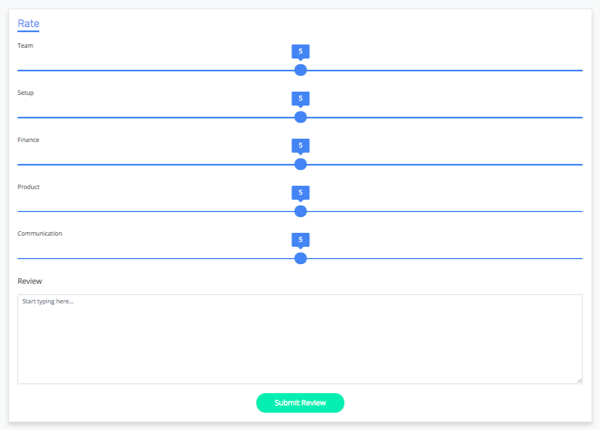 Once submitted, tropyc will go through your review and publish it if it complies with our policy. It will show in "my ratings".
Weightage of a rate
Ratings on tropyc combine both community reviews and an automated checklist:
Users can leave their opinion on digital assets
Tropyc facilitates an open methodology that anyone can assess
No matter what, every digital asset is allocated an automatic review based on several open and objective metrics. For now, every users' ratings hold the same weightage, but we will be introducing dynamic weights that increase or decrease depending on the user's rating performance and activity.