The quest for global cryptocurrency adoption starts with facilitating trade between holders.
Historically, online exchanges have mostly been the primary mean to buy crypto since the inception of the industry. But the process has become cumbersome: extensive KYC and AML policies have emerged and the user experience can feel overwhelming for the less tech-savvy.
Enter ATMs: as the banked population is familiar with these cash spitting kiosks, they've quickly become an asset to tackle cryptocurrency's poor market penetration.
4000 Bitcoin ATMs in 4 years
The first Bitcoin ATM opened in November 2013 and at the time of publishing, there are 3925 of them worldwide.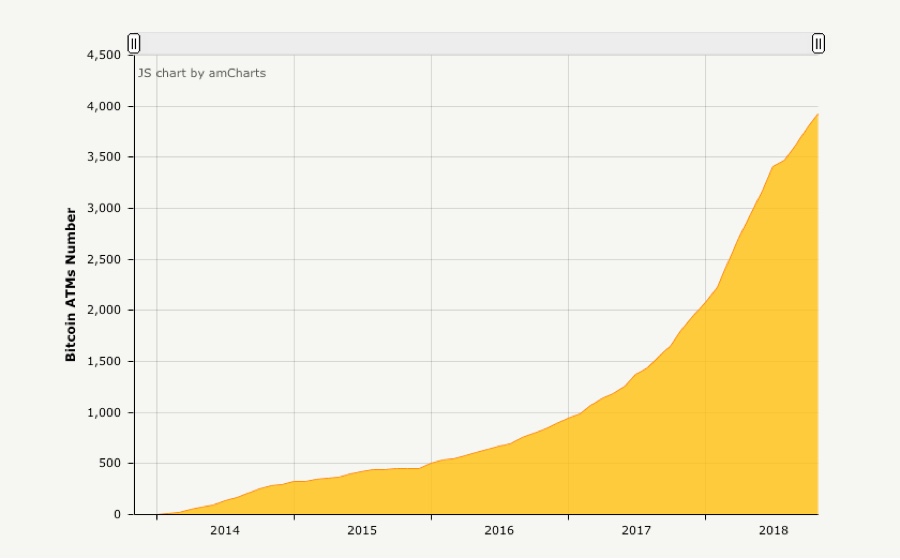 According to Coin ATM Radar, over 5 physical Bitcoin kiosks are opening every day. But ATMs remain an expensive way to purchase cryptocurrencies, with average buy fee at 8.64%, while some online platforms' fees are as low as 1%.
Altcoin support and two-way ATMs
Interestingly, new generation ATMs also offer other large capitalisation cryptocurrencies including Monero, Litecoin and Ethereum to name a few. Coin ATM Radar reports that over 3 out of 5 ATMs support several altcoins in addition to Bitcoin.
Furthermore, nearly 2 over 5 ATMs accept two-way transactions.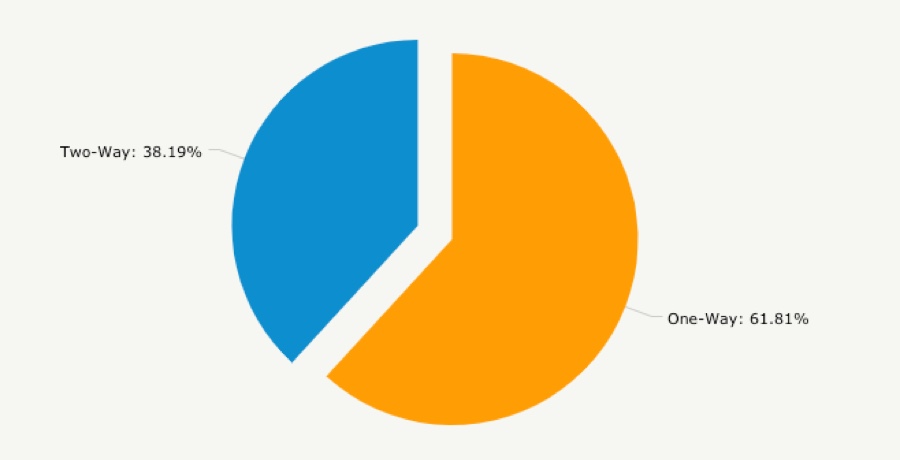 Those kiosks can facilitate both the purchase and selling of cryptocurrencies while the generic one-way ATMs could only sell virtual currencies to its users.
Taboo in most countries
Only few countries have banned and restricted access to virtual currencies to its citizens, but the question of crypto ATMs have become a rising issue. Unlike exchanges, ATMs do not require an identity verification- a feature financial regulators generally frown upon, as depicted in Bangalore last week. The first Indian Bitcoin ATM was seized by local authorities days after its introduction although no clear regulation has come in the picture.