Decentraland, a virtual reality world built on Ethereum, launched yesterday their second token sale to public investors. After a first tokenised sale that raised $30 million in January, the project plans to sell the remaining LAND parcel of Genesis city, their first territory built on a blockchain.
20% of LAND up for grabs
The LAND token is a non-fungible token that represents a piece of a parcel located via Cartesian coordinates. The token sale follows a Dutch Auction model from December 10th until December 23rd, where the price of LAND is continuously lowered over time, from 200,000 MANA to 1,000 MANA on the last day of sale.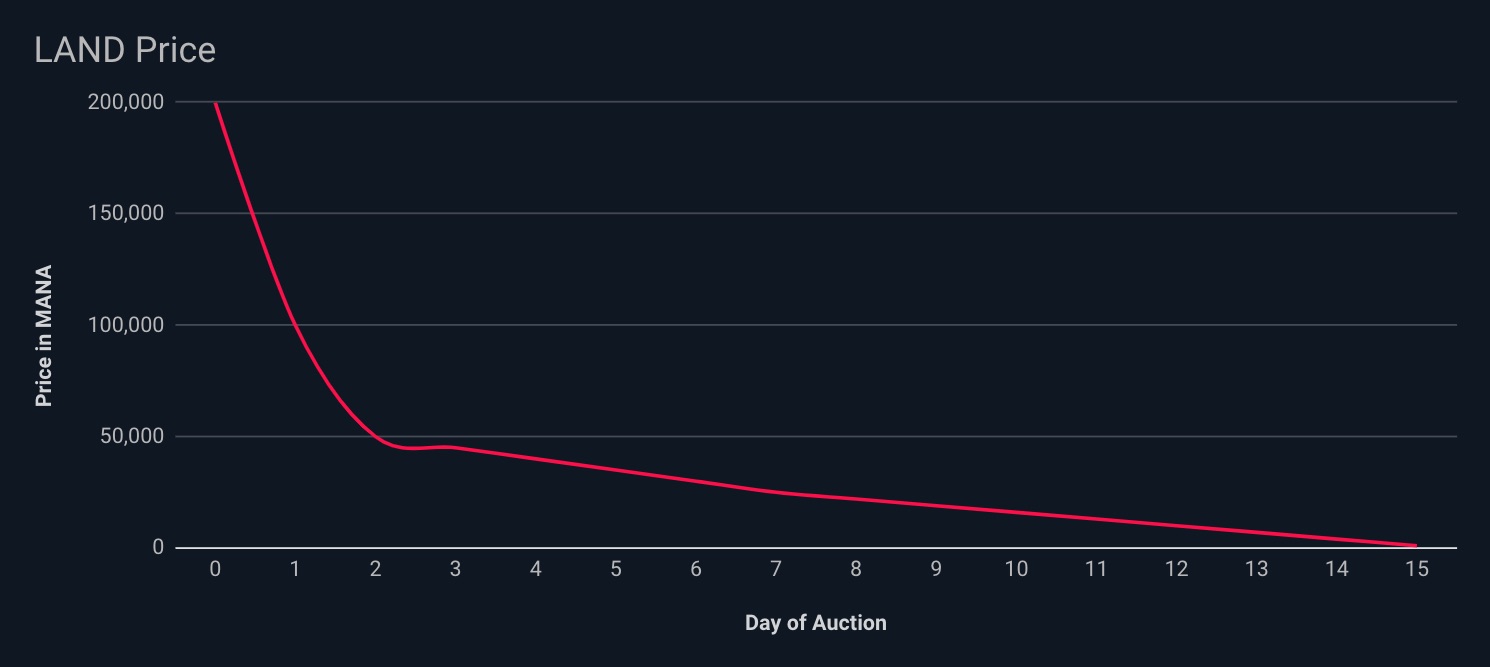 MANA is a fungible ERC-20 token, used as currency to buy plots of LAND, goods and services on the Decentraland world. Token sale investors can buy LAND through MANA, and 6 other tokens (MKR, DAI, BNB, KNC, ZIL, RCN, ELF, SNT). The MANA assets used to purchase LAND parcels during the token sale are burnt, while 95% of other tokens used as payment will be converted to MANA and then burnt. The remaining 5% will either be delete or donated to charity.
Interestingly, Decentraland is not taking any fees on the second sell of LAND.
Participants can access the sale by logging on the official auction, or their partnered wallets: Coinbase Wallet, Trust Wallet and imToken.
Increasing  investment
The Digital Currency Group, one of the leading funds focused in cryptocurrencies and blockchain projects introduced earlier this month Metaverse Ventures, a subsidiary of DCG focused on investing in companies building for Decentraland.
The fund already invested in two promising projects Vegas City, a district focused on developing virtual reality entertainment projects and Artie, a solution to create autonomous avatars for AR and VR.
The Decentraland "metaverse" attracted several other projects including DCL Plazas, a content and advertising network, NonFungible a data tracker for non-fungible tokens and Ripio, a mortgage service provider.